"Frogs," you say? How can a Friday Find be about frogs? Well, it's not the kind of frogs you are

thinking about. It's a different kind of frog.
etsy
These are little things we use in our flower arrangements to hold flowers in the

right positions in the vase.
Frogs help us quickly and easily arrange flowers and they

'

re even considered art pieces. I do a lot of flower arranging and these are crucial to a good arrangement.
acientpoint.com
rubylane.com
T

hey can be traced back to the 16th century in Europe.

The

"frog" name for a flower stem ho

lder is

in the

d

ictionary, but the origin of the word is not given. According to Bonnie Bull in the Flower Frog Gazette, "Best guess: The metal holders sit in water like a frog." This makes sen

s

e to me.
You can make your own using chicken wire or other kinds of wire with Mason jars. If you don't have chicken wire just bunch up thick wire to fit tightly into your

vase.
sweet magnolia
decor steals
These are some of the

frogs

I use. I

'

m actually going to start collecting these. They are not very expensive and are

interesting to use in different ways.
Below

is someone who

displays

them

artistically

on her wall

. A

nd don't these heads

look almost like sculpture

?
A
hayliebird.blogspot.com
indulgy.com

You can
also
use them for photo holders, pencil or paint b
r
ush holders, or just displ
ay them in a bowl

.
Pinterest
indulgy.com
You will be surprised how handy these "frogs" are. Pick up one or two for yourself and find creative ways to use them. See you tomorrow.
I'm Linking to: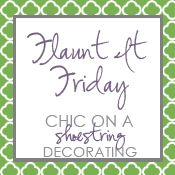 -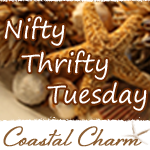 /